Elevate Your Brand with Our Full-Scale Campaign and Lookbook Photography Services
In today's  world,  designers and brands face numerous challenges when it comes to establishing a strong presence in new markets. At Se we understand the importance of creating captivating visuals that reflect the essence of your brand. That's why we offer campaign and lookbook photography services to help you showcase your products in the best possible light. With our affordable packages and dedicated team, we ensure a seamless experience from start to finish.  Resulting in stunning images that drive engagement and elevate your brand's visibility.
Tailored Photoshoot Experiences:
Whether you prefer the enchanting streets of Budapest as your backdrop or the controlled environment of a professionally equipped studio, our team at Semsei photography offers you the flexibility to choose. Our outdoor photoshoots in Budapest capture the city's vibrant atmosphere, adding a touch of authenticity and diversity to your visuals. Alternatively, our studio provides the ideal controlled setting to showcase your products in a consistent and professional manner.

Affordability without Compromising Quality:
We believe that high-quality photography should be accessible to designers and brands of all sizes. Our packages are thoughtfully designed to suit different budgets while maintaining the utmost level of professionalism. By offering competitive prices without compromising on the quality of our work, we ensure that you receive exceptional value for your investment.
Seamless Photoshoot Coordination:
Planning a photoshoot can be a daunting task, especially in an unfamiliar location. At Semsei photography, we take care of the entire process from start to finish. Our experienced team will guide you through every step, including location scouting, permits, and logistics, so you can focus on your brand. We understand the importance of a smooth and efficient workflow, allowing you to stay on schedule and meet your deadlines.

A Team of Experts:
Our team consists of highly skilled professionals who excel in their respective fields. From talented hair and makeup artists, to creative stylists and  decorators, we have all the necessary resources to bring your vision to life. With their expertise, they ensure that every aspect of your photoshoot, from the models' appearance to the set design, perfectly complements your brand's identity.
Extensive Model Agency Connections
With our  connections to various model agencies, we can assist you in selecting models that align with your brand's values. Our collaboration with reputable agencies, allows us to provide you with diverse and professional models who bring authenticity and uniqueness to your visuals.

Timely Photo Delivery:
In the fast-paced world of fashion and design, timely delivery of visuals is paramount. We understand the urgency and excitement that comes with launching a new campaign or lookbook. Our  post-production process ensures that your images are edited and retouched to perfection. Allowing you to meet your deadlines and start promoting your brand without delay.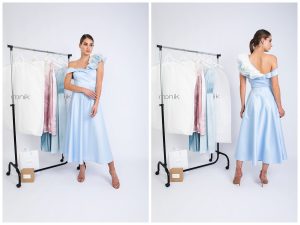 At Semsei photography, we are committed to providing foreign designers and brands with a comprehensive photography service that encompasses campaign and lookbook visuals. With our tailored photoshoot experiences, affordable packages, seamless coordination, and a team of experts, we ensure that your brand shines through captivating images. Let us be your creative partner in visual storytelling and take your brand to new heights. Contact us today to discuss how we can bring your vision to life and help you achieve your marketing goals.